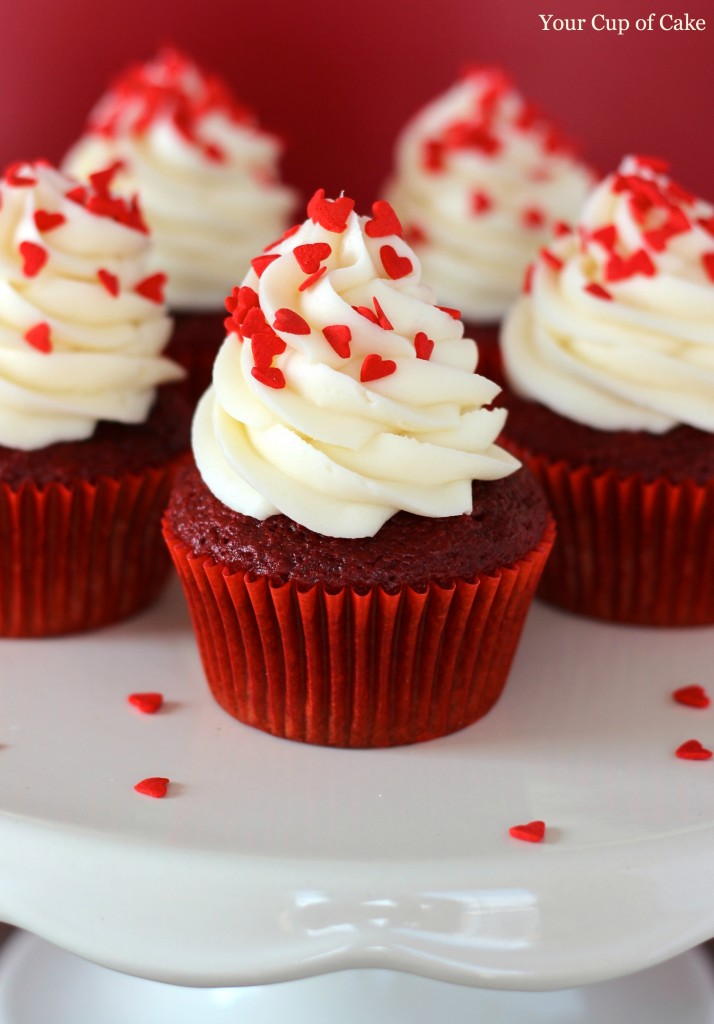 There's no questioning that Red Velvet is the perfect cupcake for Valentine's Day. Two reasons make it that day: the chocolate flavor and the deep red color. (P.S. If a red velvet cupcake is a light or bright red color, it's not a real red velvet.)
You never need an excuse to make or eat cupcakes, but Valentine's Day works as my excuse.
Your Cup of Cake
posted two red velvet cupcake recipes. One is from scratch and one is for time-crunched people (from a box).
So get out your mixer and red cupcake wrappers because it's time to love some cupcakes.