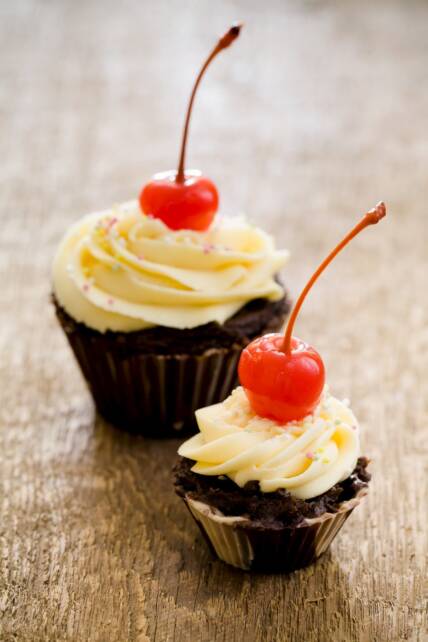 Cupcakes made entirely of frosting?! This is one jump beyond the frosting shot!
Cupcake Project
posted instructions for creating your own frosting-only cupcakes too! Even the cup is made of frosting!
They started with an edible chocolate cup, filled with mocha cream cheese frosting, and topped with Bailey's Irish Cream buttercream frosting. Sounds dreamy! And of course you can use any kind of frosting your heart desires, but Cupcake Project posted recipes for their frostings
here
.