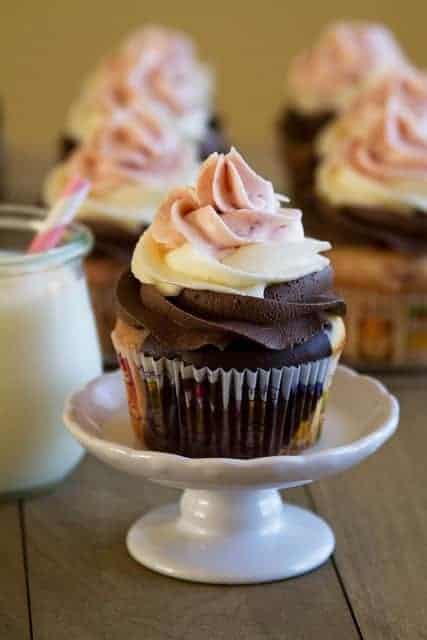 I love to bake. I especially love to bake new things. And most of the time the end results are amazing! And when I say amazing, I mean they taste amazing. Looks, on the other hand?...not so much.
For some reason I just can't create that professional look. Probably because I'm nowhere near a professional. But why is it so hard for me to just frost a cupcake nicely?
I picked this photo because in theory these cupcakes would be a great presentation at any party. But I know without a doubt that mine would not look anything like this. Three colors of perfectly piped frosting? Forget about it!
Do your baking creations look as good as they taste?